Home

őssejt

jelenlegi felhasználás

mezenchymális őssejtekkel (msc) indított kutatási program az autizmus kezelésére
Mezenchymális őssejtekkel (MSC) indított kutatási program az Autizmus kezelésére
Autizmus spektrum zavarral (ASD) küzdő gyerekek hCT-mezenchymális őssejtterápiával történő kezelésére indítottak új kutatási programot az Egyesült Államokban. A jelenleg futó kutatás azonosító száma: NCT03099239. Ezt a kutatást 2017. március 24-én nyújtották be a ClinicalTrials.gov-nak, és a tervezett kezdési időpont 2017. május 2. A kutatást Dr. Joanne Kurtzberg, Geraldine Dawson PhD és Dr. Jessica Sun vezetésével a Duke University Medical Centerben folytatják le. A külső szponzor a Marcus Alapítvány.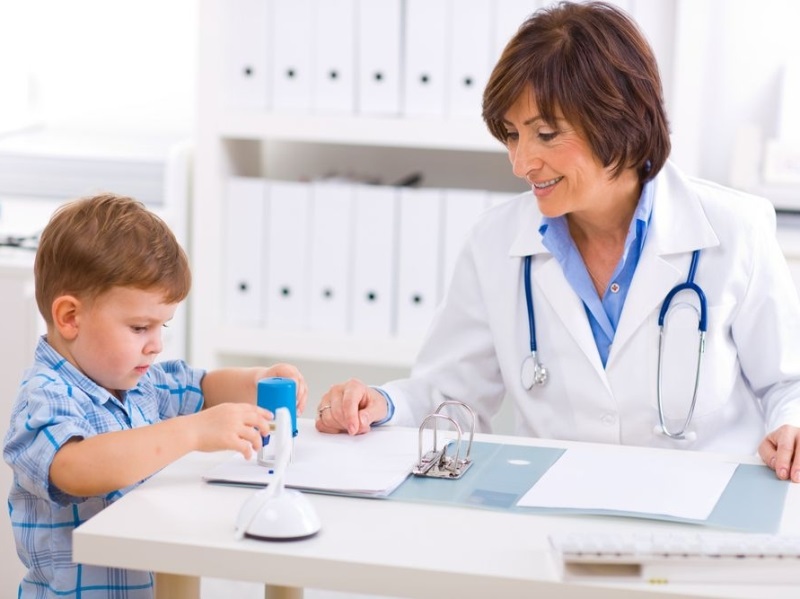 | | |
| --- | --- |
| | Április az Autizmus hónapja világszerte. A Duke Egyetem 2014 júliusában létrehozott egy kutatási programot az autizmus őssejtterápiájára vonatkozóan. 2017 áprilisában a Duke Egyetem korábbi az autizmus őssejt terápiával való kutatása (NCT02176317) a Stem Cells Translational Medicine-ban került publikálásra és a CNN is leközölte. Az előző 1-es fázisú kutatási program keretén belül 25 gyermek vizsgálata valósult meg, akik mind autológ (saját) őssejt transzplantáción vettek részt. A legutóbbi, 2017 márciusában regisztrált kutatás szintén 1-es fázisú, amelyben 12 gyermek kapja meg a köldökzsinórból származó allogén MSC-ket (mezenhymális sejteket / szöveti sejteket). |
Az a döntés, hogy az autizmust a köldökzsinórból származó őssejtekkel kezelik a köldökzsinórvér helyett, meglepő lépés. Az elmúlt évtized során a Duke megalapozta az agyi bénulás regeneratív gyógymódjait, amelyek az autológ köldökzsinórvér használatától az allogén, testvéri köldökzsinórvér felhasználásig vezettek, de minden általuk végzett terápia esetében köldökzsinórból kinyert őssejtekkel dolgoztak. A Duke Egyetem úgy döntött, hogy az első nyugati akadémiai központ lesz, aki elindítja az autizmus kezelésére folytatott kísérleteket MSC terápiával.
Az első NCT01343511 számú regisztrált őssejt kutatási terápiára autizmus kezelésére Kínában került sor 2011-ben, melyet 2013-ban publikáltak is.
Ez az 1/2 fázisú vizsgálat 37 beteget hasonlított össze három ágon: az egyik ágon a köldökzsinórvérben lévő MNC-k (mononukleáris sejtek) és a köldökzsinór szöveti őssejtek-MSC kombinált terápiájával vizsgálták a betegeket, a másik csoportot a köldökzsinórvérben lévő őssejtekkel kezelték és hasonlították össze a rehabilitációs kontroll csoporttal.
Az autizmus spektrum-zavar szokásos mérési módszereire támaszkodva ez a tanulmány szignifikáns javulást mutatott a sejtterápián átesett csoportok esetében, a legnagyobb fejlődést a kombinációs terápiában résztvevők esetében tapasztalták.
Ezt követően az USA-ban két kísérletet végeztek el az autizmussal ellátott autológ köldökzsinór-terápiára, a 2-es fázisú NCT01638819 számú kísérletet 2012-ben a Sutter Health-en és az 1-es fázisú NCT02176317 számú kísérlet 2014-ben a Duke Egyetemen. Mindkét kísérlet során olyan eredményekről számoltak be, amelyek jelentős viselkedésbeli javulást mutatnak a kezelés utáni hónapokban, és amint azt már korábban említettük, a Duke Egyetem 2017 áprilisában tette közzé az eredményeket.
Az első bejegyzett köldökzsinór szöveti őssejtekkel végzett kutatás az autizmus kezelésére az NCT02192749 számú kísérlet volt, melyet 2014-ben egy panamai klinikán jegyeztek fel, ám az itt végzett vizsgálatok nem kerültek publikálásra. Eközben Lengyelországban a Polski Bank Komórek Macierzystych S.A. (PBKM) 2014-ben megkezdte az autista gyermekek köldökzsinór szövetből származó mezenchymális őssejtekkel való kezelését, melyről a nemzetközi Cord Blood Symposiumon 2017 júniusában prezentációt is tartottak. Mindazonáltal a lengyelországi tanulmány nem szerepel kísérleti nyilvántartásokban.
A Duke Egyetemen végzett új kutatási program szerint az autizmus kezelésére köldökzsinórszöveti őssejteket használtak fel, melyeket előtte enzimatikus emésztéssel izoláltak a köldökzsinórból, sejttenyésztő tápoldatban felszaporította majd krioprezerválta. Ez a feldolgozási mód biztosítja a sejtek egységességét a dózisok között. A kísérlet során 12 gyermeket három csoportba soroltak be, attól függően, hogy egy, kettő vagy három infúziót kaptak. Az egységesen előkészített fagyasztott sejtterápiás termék létrehozásával úgy tűnik, hogy a Duke Egyetem felkészült arra, hogy sikeresség esetén az FDA (Food and Drug Administration - az USA Élelmiszerbiztonsági és Gyógyszerészeti Hivatala) jóváhagyja a terápiát.
Ha az autizmus MSC-terápiával való kezeléséről szóló kezdeti jelentések pozitívak, akkor a betegek számára a leghatékonyabb terápiává válhat a legkényelmesebb hozzáféréssel és a legkedvezőbb áron.
Forrás: https://celltrials.org/news/featured-advanced-cell-therapy-trial-2017-march-msc-autism
Ajánló